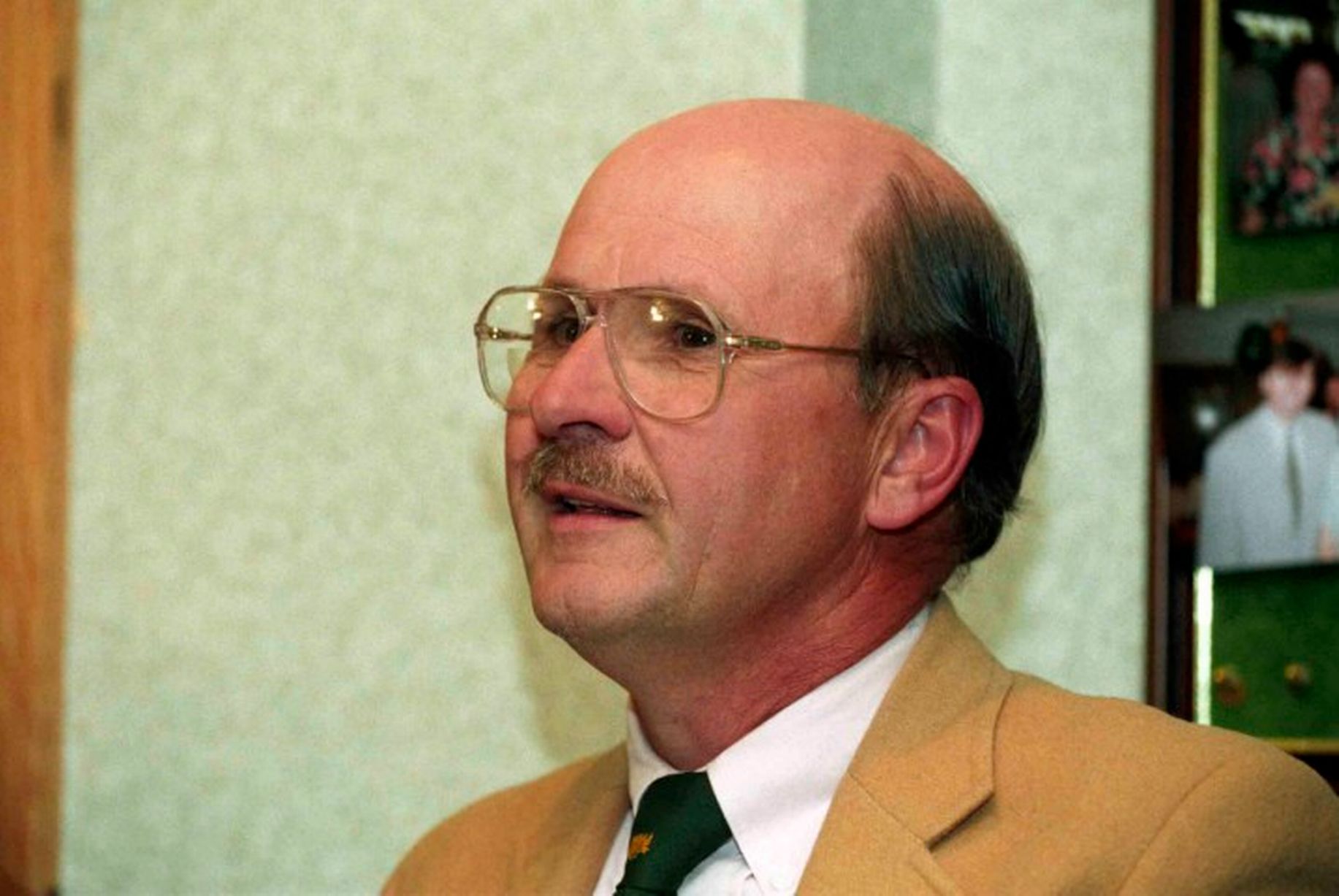 FERGUS McCANN insists clubs in Scotland HATE the Old Firm.
The Bunnet claims Celtic and Rangers keep the game alive here.
It's why the one-time saviour of the Hoops was stunned to see the decision to send the Ibrox outfit back down the divisions after their cash struggles.

He said: "You're not entirely surrounded by friends in Scottish football.
"All the small clubs hate Celtic and Rangers, who basically feed them. I use that word advisedly. Maybe it's jealousy or envy. In the same way a lot of countries hate America. Who feeds them?
"The big brother is seen as the bad guy. They fill the semis and finals and bring the visiting fans.
"Fact is Celtic and Rangers fans keep the game going.
"Don't forget the dwindling potential audience.
"I watched Kilmarnock v Celtic recently. There were 6,000 there and probably close to 5,000 were Celtic fans.
"What are Kilmarnock bringing to the game?
"They got £2million just like Celtic Park did from the football trust.
"Does that make any sense? The only time in my time in Scotland when Kilmarnock filled its park was the one game against Celtic.
"They never filled it before or since. The model doesn't seem to be working.
"How many do Killie bring to Celtic Park — even when they're at home? I'm only stating the obvious. It's not just my opinion, it's the way things are.
"As for expelling Rangers from the league, how smart was that?
"The people who make the decision get hurt. It's driven by emotion, not a smart move.
"Rangers bring a lot to the league. I'm sure Celtic wouldn't have wanted them out the league. You can see the effect hasn't been very good to anyone.
"But it was all about having to follow the football rules and having to wait four or five years until they're back.
"Who gains from all that? It's a handicap."
Meanwhile, McCann has blasted Hampden Park.

He wishes he'd teamed up with RANGERS to let the SFA play cup finals and internationals at Parkhead and Ibrox.
He said: "Why does Hampden exist? Why does Glasgow have three five-star football stadiums?
"Yet it has starving football clubs?
"All that taxpayers' money going in there. It's all about the small clubs defending themselves against the big clubs — or thinking they are.
"The members of the SFA say we must have a national stadium, right?
"But they don't have one in Spain or Italy. Why?
"If I'd been smart enough I should have sat down with David Murray and said we had to make the SFA an offer they couldn't refuse.
"We'd give them our stadium for finals and internationals. It will cost expenses but it helps the other clubs.
"Then take the money from the government or football trusts and make a big football training centre in Glasgow, maybe a couple of others around the country."