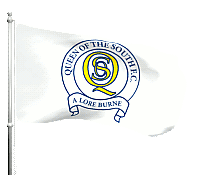 Centre Half Andy Dowie has become the latest player to put pen to paper on a contract extension for next season. The experienced centre half has agreed a new one year deal and becomes the 10th first team player under contract for next season.
Players contracted for next season so far are: Jim Atkinson, Robbie Thomson, Chris Higgins, Andy Dowie, Jordan Marshall, Jake Pickard, Callum Tapping, Mark Millar, Derek Lyle and Dale Hilson.
No news of Iain Russell extenedinh his contract but there are rumours he may be seeking a part-time appointment elsewhere.