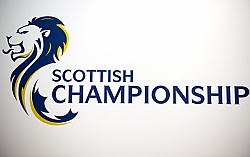 FOOTBALL finance expert Ken Pattullo insists Hibs' slide out of the top flight won't be a disaster for 
Scottish football.
The absence of Hibs, Hearts and Rangers from next season's Premiership will cause a dip in top-flight attendances, according to Pattullo, who works for leading business insolvency experts Begbies Traynor.
But he believes the 
preservation of the 
Edinburgh derby in an exciting Championship title battle with Rangers will capture the imagination of fans and broadcasters.
And clubs in the 
Premiership will still have reasons to be cheerful, with the addition of Dundee and Hamilton adding more local derbies to the mix.
Pattullo said: "There will be an adverse impact on attendances but Hibs' 
relegation is not necessarily going to be the catastrophe people might think.
"Broadcasters like to spend their money on derbies and big games with Rangers, so they will be excited at the season ahead in the Championship.
"Having Hearts go down without Hibs would have been potentially more damaging.
"There's no doubt the Championship will be the most exciting league next season and that will make it a very marketable option for the SPFL.
"I wouldn't expect the attendances at Hearts and Hibs to drop significantly. Fans like to see their team challenging for a title regardless of what division they're in so if anything their crowds could go up.
"Hamilton will not match the kind of crowds that follow Hibs. But the added derby element will go some way to easing the impact.
"Motherwell will benefit from having a Lanarkshire derby back while Dundee's promotion gives more Tayside derbies with United and St Johnstone."