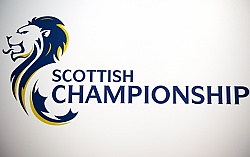 IT will be the most cut-throat league in the country, a battle to the death between three of Scottish football's giants.
But Ian Murray has told Hibs, Rangers and Hearts the minute they think big time will trump part time simply by their presence they'll be hit where it hurts.
The Dumbarton manager and his board are thrilled at the prospect of going toe-to-toe in the Championship with three of the country's biggest clubs.
Intimidated, though? Inferiority complex? Forget it.
Murray's well aware of the culture of disrespect than runs through the dressing rooms of the big boys, having been in two of the three and witnessed it first hand.
And he believes it could be their downfall.
After a season of football freakery, one that no sane bookie would ever have taken bets on happening, the three
traditionally top-six sides will go in against four full-time teams, on budgets a fraction of their own, and three part-time set-ups.
However the Sons boss, who was at Largs last week completing his UEFA 'A' Licence Assessment, said: "The sooner the three accept they are Championship clubs the easier it will be for them.
"If they don't, they'll get a rude awakening. If they think teams in this league aren't going to be ready for them, they're wrong.
"If they think the part-time teams aren't going to be fit, they're wrong.
"When I was at Hibs, I used to say to people: 'We have no right to go and beat the likes of Ross County or Inverness any more – we are in the same league'.
"We had to lose that mindset of thinking we were better than we actually were. You know, these teams are our equals. You need to prove you are as good.
"If these three think teams like ourselves, Alloa, Cowdenbeath and Falkirk are not good enough to beat then they are mistaken.
"A lot of my friends are Hibs and Hearts fans and they all think they will win the league.
"I'm telling them to calm down because if I take my team to Easter Road, Ibrox or Tynecastle, then I will believe we'd have a real chance of winning."
Murray's historical allegiance to Hibs is well known – 300 career games in two spells for his boyhood heroes puts him on a pedestal at Easter Road.
Now? They're just potential victims.
And while he doesn't pretend to know the roots of their failings, he DOES know that running a club is a difficult balancing act.
So while he sympathises with angry Hibs fans, he also feels for chairman Rod Petrie.
The 33-year-old said: "I never found the club to be a bad place to work but the fans clearly aren't happy. I don't know how to run a football club so it's hard for me to comment.
"But I look over the city to Hearts and it took a pretty major downturn in their fortunes for them to rally together.
"This might be Hibs' rallying call. Get the fans back in, support the team, get back in the top flight at the first time of asking.
"Certainly if Hibs are up the top of the league, the fans will turn out. I have sympathy with Petrie as well. It is hard to run a club.
"At Dumbarton, I'm probably worse than the fans in terms of being at the chairman, asking for money, for things to happen.
"And he's telling me they can't happen. But that's his expertise, it lies in accountancy – the same as Rod. I'm like the fans, I want everything yesterday but sometimes you just can't do it.
"Rod takes a lot of flak but people forget he pretty much turned the club around.
"If fans run the club, they will pretty much run it into the ground because they want to win cups and they want to win leagues.
"Back when Hibs had such a good team, people were saying: 'Why sell our stars to Celtic or Rangers?'
"But they were offering sums of money you cannot turn down. I have yet to see a player refuse a move to the Old Firm.
"To keep that Hibs team together would have cost a lot of money in wages – they'd end up charging £50 or £60 a ticket.
That's what it would take to keep the players there.
"But if that happened, the fans moan again. It's a no-win situation for the club.
"It glad it is not my job because it's impossible!"
Thankfully for Murray, he's proving pretty adept at the job he is employed to do.
The Sons' fifth-place finish last season impressed everyone and included more away wins than all but champions Dundee. That saw the ex-Rangers star tipped for a move in the summer but a new deal gives him another chance to impress with the underdog.
Murray said: "This season will be incredible – this league is crazy, some of the results are absolutely mental.
"Why? Players aren't afraid to try anything. They'll shoot from anywhere, they're full of confidence. And fans are fairly realistic – they go along thinking 'We could win today or we could lose'. Not that they will."
Dumbarton fans have shown faith in their manager by snapping up all allocated season tickets for the new season - a tremendous effort by the progressive provincial club.