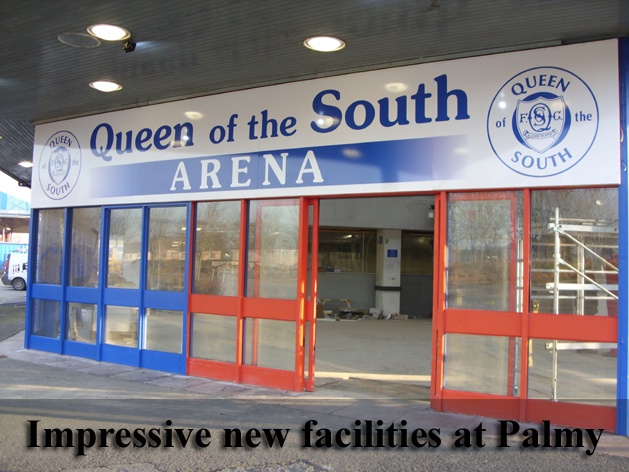 PALMERSTON ARENA NEARS COMPLETION
The Palmerston Arena is nearly finished and the two indoor pitches look magnificent. The project lead by Queen's chairman Mr Hewitson has been funded by a grant from the Holywood Trust. The cafe area will be finished by the end of the month and the changing/shower area should be completeted in January.
Queens hope to rent out the indoor pitches and full details are available on the Official club website. Other areas of the building are also available for rent by business clients and details again can be had on the Official club website.
This week new self contained changing facilities are being placed beside the Portland Road terracing. These facilities can be used for the Palmerston pitch and allows the club to rent the pitch fully and incorporates two dressing rooms and a referee room. Heston Rovers train and play their home games at Palmy along with Lowland league teams Dalbeattie Star abd Threave Rovers who also train there.These first class facilities will help the club finacially but also improve the health and footballing skills of Dumfries and Galloway.
The chairman and board of Queens are to be commended for their initiative.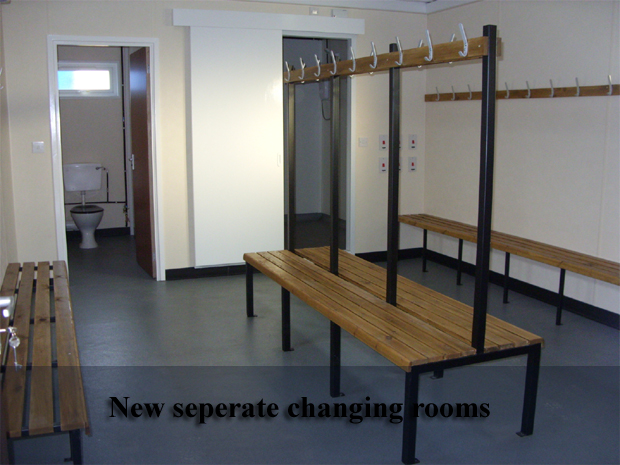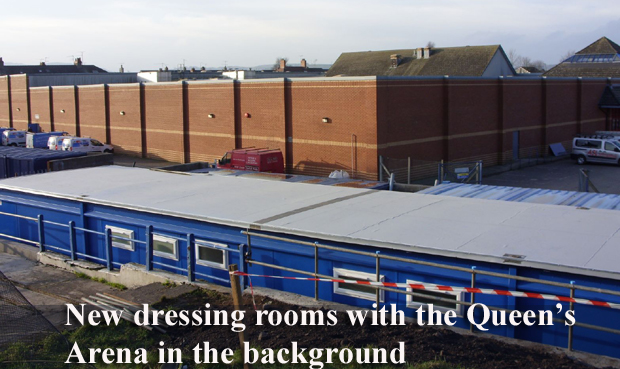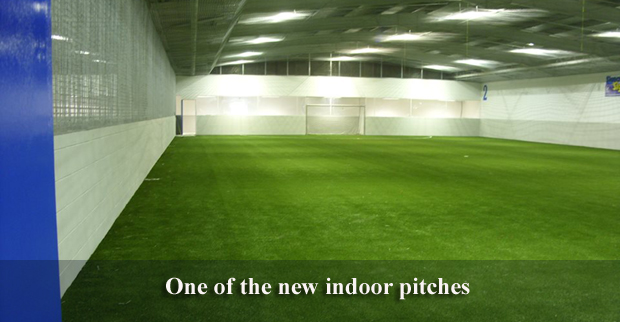 Images courtesy of Susan Rodgers