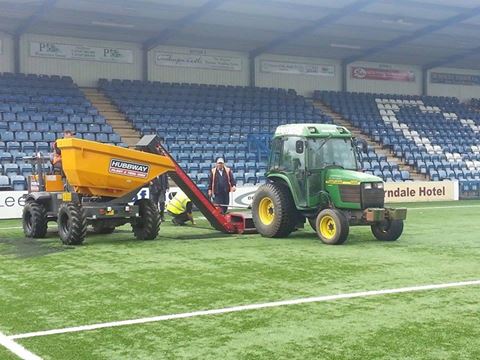 Remedial work started this week on Palmy's synthetic surface which according to the Queen's chairman does just not live up to expectations.
The official line is that the pitch does not look right when viewing it from the stand although there have been few complaints from those who haver played on it.
ACT GLOBAL who laid the pitch have offered to upgrade surface in time for next season.
It has also been announced that Queen's intend to increase the standing capacity of the Terregles Street terracing by a further 1,000 bringing the total capacity of Palmerston to over 7,000.
It's not clear what work will be carried out to achieve this. There may even be plans to erect a temporary stand similar to New Douglas Park - who knows.