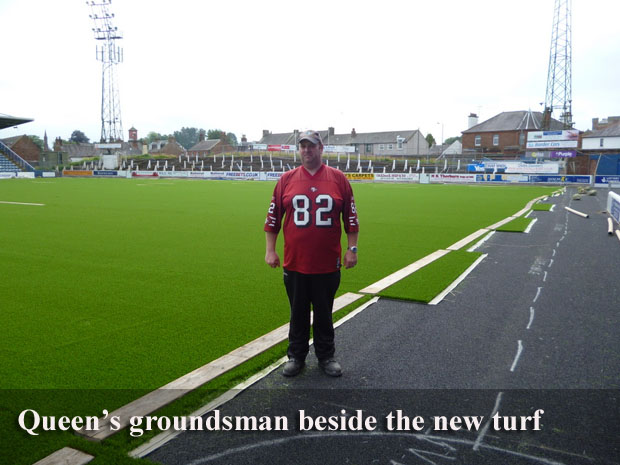 The new upgrade of the synthetic turf at Palmerston is well underway and Queens Mad were shown round by Queen's head groundsman who seems very pleased with the progress made.
The pile looks more acceptable and colour more pleasing to the eye. Queens mad understands the old surfce will be shipped to a customer in Poland.
Work is also underway to prepare the Terregles Street terracing to accommodate the expected big away supports for the forthcoming season.
The council have inspected it and a safety certificate will be expected after some remedial work is done to the terracing especially exit routes.
Season ticket sales for next term have been most encouraging with a steady stream of customers recently.