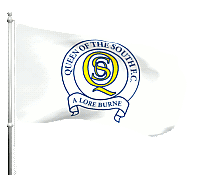 The reports that Queens fans have yet again been the victims of some heavy-handed treatment by the police and stewards at Dens Park,Dundee has been greeted with despair by many.
Some of the younger Queens support were witnessed as being searched from top to bottom including removing their jackets and jumpers before entering the ground by police and stewards. During the game the youngsters were were constantly intimidated and harrassed by police and stewards.
One lad was eventually ejected from the ground for standing and jumping up whilst supporting his team.
There has been a long history of heavy-handed treatment of Queens fans at Dens Park but recently things have improved after Russel Brown our local MP intervened.
This unacceptable behaviour by the police must be questioned by Queens and an explanation demanded from Dundee Football Club.
The game in Scotland is dying on it's feet and this sort of tactic by the police is driving people away from matches. Several fans have already indicated that they will never return to Dens Park for a match.
I have enjoyed several memorable away days with the Doonhamer Travel Club which is superbly run and I hope these incidents don't reflect on them and I hope they continue their good work in transporting supporters to away venues in complete safety and comfort.