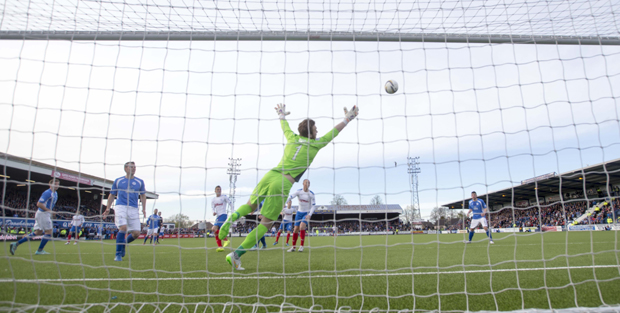 P.A.
FANS HAVE BEEN WARNED TO BE ON THEIR BEST BEHAVIOUR
AT PLAMERSTON ON SUNDAY WHEN QUEEN TAKE ON RANGERS
Police say they will take a zero tolerance approach to anyone commiting public disorder offences.
The warning comes following the trouble thst flared during the William Hill Scottish Cup Fourth round involving Stranraer and Celtic at Stair Park.
Some fans caused mayhem by singing sectarian songs and setting off smoke bombs and crackers during the pplay.
Isolated incidents of smoke bombs and fire crackers have also occurred at Palmerston of late at Palmerston.
Several people have been arrested in connection with the incidents at Stranraer and police will not tolerate such behaveiour in the future.
All fans are encouraged to come along and give their team maximum support and Queens's chairman Mr Hewitson is on record as saying there is no objection to singing by Queens fans at Palmerston as long as it is non sectarian.
Queens Mad appeals to all Queens to come along and give their team full vocal with a rendition of the popular club anthems.
I also appeal to the Queen's security officer,Police and Stewards to carry out their duties in a tactful manner and do not initimidate those who wish to sing or chant.
Queens Mad like most sensible folk will support the Police in conductnig their duties in flushing out those who wish to cause trouble and harm with the use of pyrotechnics.