QUEENS BURY THE DIAMONDS
A comfortable four goal victory saw Queens progress to the next round of the IrnBru Cup as struggling league one side Airdrie were swept aside in comprehensive fashion. Gary Naysmith`s side dominated most of the game that turned into a one sided affair from the moment the hosts took the lead, and the only real surprise was the fact that having built up a three goal advantage at the break,it took virtually the whole of the second period for Queens to add to their score.
Goals from Lyle Kerr,Brownlie and Rooney eased Queens through.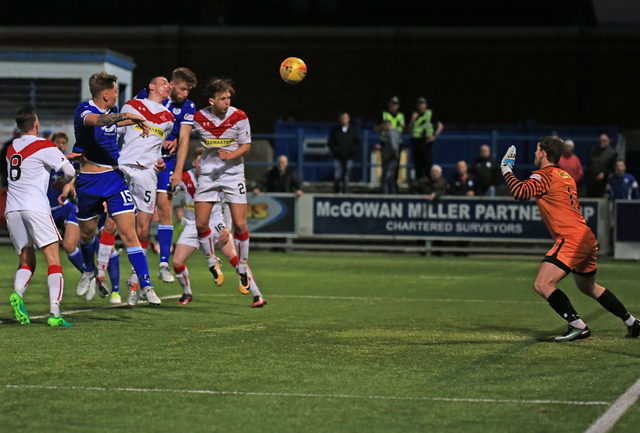 Rooney heads home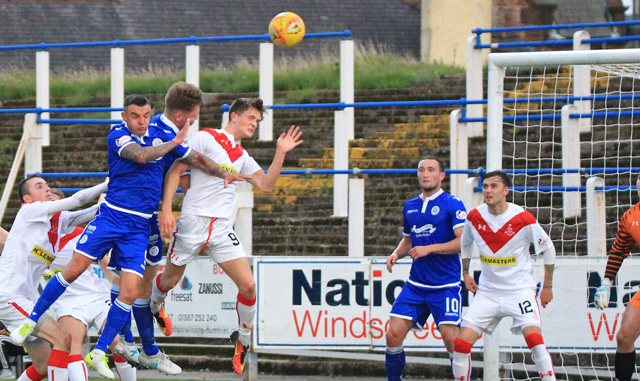 Kerr on target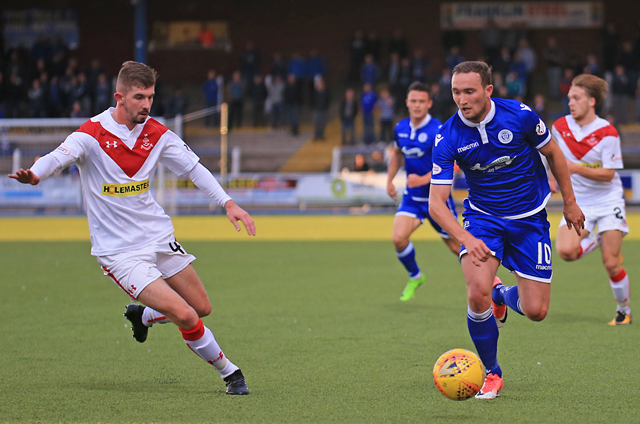 Kane on the charge
Images courtesy of www.qosfc.com