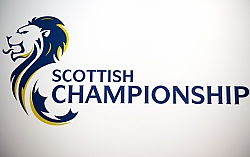 There's certainly no fortress at Palmerston these days! Another toothless performance this afternoon means we haven't won a league match at home since 28th October, and we've only won 3 home league games all season. Not exactly play-off form!
Tuesday
2nd January, 2018
Palmerston Park
Dumfries
League
Division 1
Attendance :
1,269

Queens 0

Dumbarton 0

Queens Yellows
Queens Reds

Queens Team

Martin A

Rooney

Brownlie

Kerr J

Mercer

Murray C
(Stirling 75)

Thomson Joe

Rankin

Dykes

Kane

Dobbie
(Lyle 72)

Unused Subs :
Leighfield
Tapping
Bell O
Akubuine
none
Match Report
Queens don't have many options these days, so the team near enough picks itself. Kerr & Kane were still there (I heard they are due back at St. Johnstone on 13th January (which seems a bit weird timing?) and also that we may be getting another centre back in from St. Johnstone on loan), and Joe Thomson made his 2nd Palmerston debut, replacing Tapping in the midfield. Dumbarton featured Andy Dowie in central defence and Craig Barr in midfield.
The game had all the signs of a 0-0 right from the start. It was 11 minutes before there was any goal-mouth action, and it happened in Alan Martin's box, as first the ball hit a Queen's defender lying on the ground on what may have been his elbow, but fortunately, the ref decided that if it was, it wasn't deliberate. The ball broke to a Dumbarton player who's snap shot hadMartin scrambling to his right and glad to see the ball go wide of his right hand post. Queens first effort was in 21 minutes when Murray worked a couple of 1-2s on the edge of the box, the ball eventually found it's way back to Rankin, whose curling effort from 20 yards was tipped over the bar. An uninspiring first half finished with Thomson, who was a bit inconsistent but definitely adds something in midfield, latched onto a rebound from his own shot on the edge of the box, and fired just wide of the post. A pretty drab first half of the new year!
Not that the 2nd half was much better. Martin pulled off the 1st of a couple of decent saves in 56 minutes when a left wing cross was flicked towards his near post, and he had to dive full length to turn it away. In 59 minutes came Queen's best chance of the match, Dobbie sent Kane in behind the last man, but from just left of goal, Kane tried to go through the keeper, but Gallacher was able to block with his legs. Our only other half chance came in 81 minutes when Rooney skinned his man on the right wing and for once fired in a decent cross, but neither Lyle or Dykes could get a touch on the ball. It seemed almost inevitable that Dumbarton would grab it, and they would have but for Martin diving full length to his right to turn away an 87th minute header and at least save a point.
At least we plugged the holes at the back this week (that could well be down to the opposing attackers not being as good though), but we are still lacking up front. Thomson does add an extra dimension in midfield, and would have been close to Man of The Match today, but I agree with the sponsor's choice of Scott Mercer, playing out of position at left back, he defended well and got forward too, although his left foot definitely ain't the best!
Man of The Match :
Mercer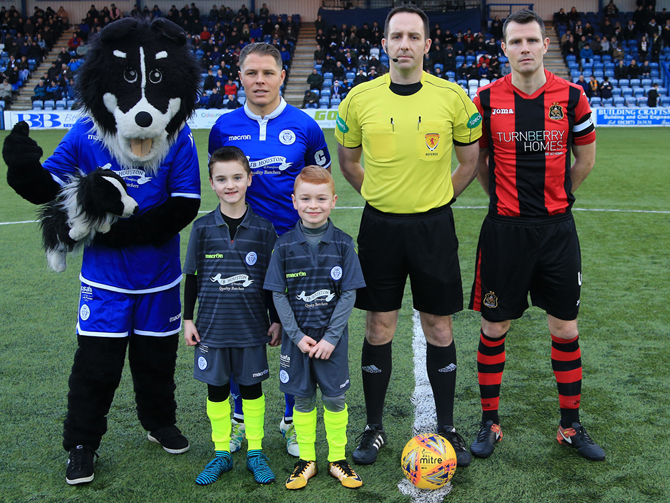 MATCH MASCOTS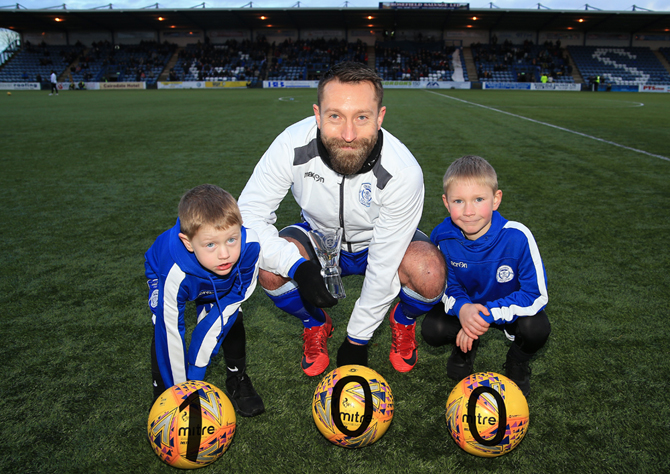 TON UP LEGEND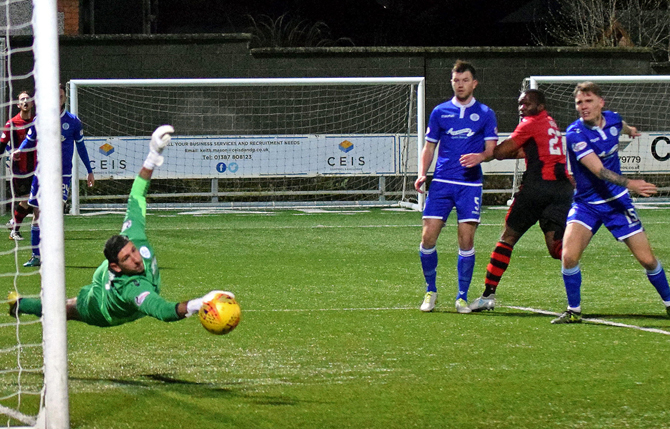 MARTIN KEEPS QUEENS IN THE MATCH